About Us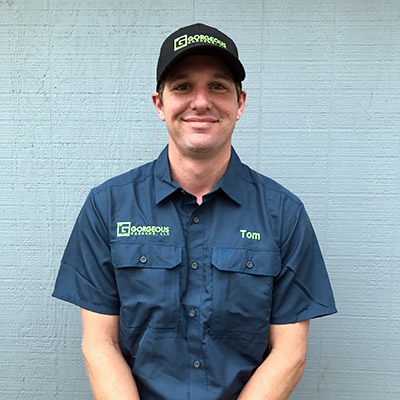 I'm
Thomas LaFreniere
, owner of Gorgeous Gardens LLC., born and raised in the spacious gardens of Edmonds. WA. As a youth, I was drawn to the landscape. In 1999, I was excelling at a vocational horticultural program while already establishing a loyal customer base. While completing my AAS degree from Edmonds Community College in 2002, I founded Gorgeous Gardens Co. Gaining from the experience of becoming a licensed, bonded and insured contractor at an early age in life has been a priceless education. In 2012, I founded Gorgeous Gardens LLC. I love the environment we live in. Greater Seattle has such an amazing climate for growth, which has provided me countless opportunities to refine my talents and proudly serve this great community.
A self-proclaimed "garden-geek", my hobbies (aside from landscaping) include: running, skiing and relaxing on a beach with my current issue of Fine Gardening to keep up on the current industry trends.
I was blessed to marry Ashley Atwood LaFreniere on June 9, 2012. We lovingly welcomed Finn Benjamin LaFreniere on April 1, 2014. We live in Shoreline, WA and love being a part of our community.
---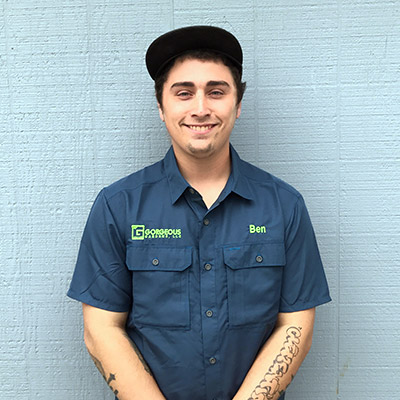 Ben Maness
joined our team in July 2011.
A long time split resident of Chicago, IL and Kirkland, WA, Ben has had a diverse upbringing.
He is a instrumental part of our construction and maintenance projects. Ben oversees all GG LLC projects. Enthusiastic and extroverted, Ben is a people person through and through.
He lives in the youthful and vibrant Greenwood community of North Seattle with his fiancé Emily.
Ben's hobbies include: bird watching, long drives and outdoor summer festivals.
---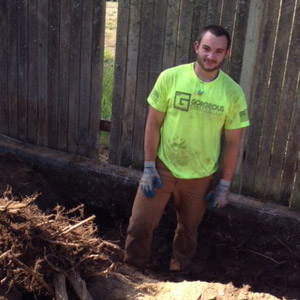 Daniel Watts
joined our team in 2010. A resident of Woodinville, WA, Daniel is currently enrolled at CWU in Ellensburg, WA.
He is working on a Bachelor's degree in business. When he's not assisting our crew with his years of experience, Daniel enjoys spending time with his long-time girlfriend, Erica.
Daniel's hobbies include: Football, marksmanship and listening to country music at a tailgate.
---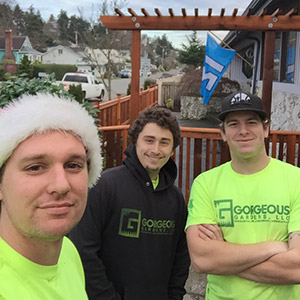 Wilson Snow
(pictured far right) joined our team in 2014. Currently a resident of Shoreline, Wilson's home town is Rose Valley, WA. Cheerful, attentive and driven, Wilson is a great addition to GG LLC.
Wilson's hobbies include: UW tailgates, outdoor activities and visiting with family.